Our brothers and sisters in China are facing heavy, painful persecution…
Chinese security officers went on the attack and beat several priests and congregants last week in China's northern Shanxi province as the group of Christians did their best to protect their church's property.
Trending: We Need the Greatest Generation More than Ever

Government officials beat Fathers Chen Jun, Gao Binglong, Ma Ning, and Shen Xuezhong as well as several laypersons including Cui Hewen, who was assaulted by workers and suffered injuries to the head. The officials had come to demolish a building belonging to the church, but the priests along with hundreds of laypeople sat in front of backhoes and other heavy machinery to block the demolition work.

take our poll - story continues below

Who would you vote for if the elections were held today?

Completing this poll grants you access to updates free of charge. You may opt out at anytime. You also agree to this site's Privacy Policy and Terms of Use.

Witnessed posted a video of the clash between government representatives and the Christians and the faithful can be heard shouting "Jesus save me!" and "Mother Mary, have pity on us."

…

As Breitbart News reported last month, the U.S. State Department has declared that the Chinese Communist government "physically abused, detained, arrested, tortured, sentenced to prison, or harassed adherents of both registered and unregistered religious groups" during 2016, in its new International Religious Freedom Report (IRFP).

The abuse of people of faith in their religious practice included members of unregistered Christian churches (also known as "house churches"), the report added.
All over the world our Christian siblings are being persecuted by communist governments, Muslim zealots, tyrannical despots. What are Christians here in America doing to help?
We sit in our comfortable pews complaining about how our culture is "mean" to us – meanwhile our siblings are bing beaten, robbed, tortured, raped, and killed.
Oh, how the Christian church should be ashamed of itself for not speaking up more loudly in defense of the worldwide church.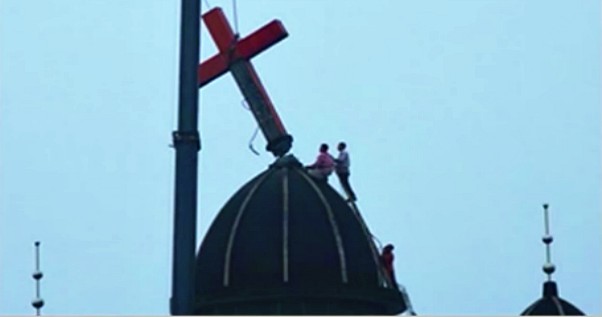 The opinions expressed in this commentary are solely those of the author and are not not necessarily either shared or endorsed by iPatriot.com.