All the foods we buy — such as Doritos and Wheat Thins — are shrinking in size but costing us more because of Joe Biden's wildly soaring inflation and his monumentally failed economic policies are costing us all.
This is all just another tax on the middle and lower classes, costs that sap Americans' paychecks and is making us all poorer.
Per the Daily Mail:
In the latest instance of companies downsizing their products amid record inflation in the US, Potato chip giant Frito-Lay revealed Thursday that is has cut down the number of chips in its bags of Doritos.

'Inflation is hitting everyone,' a company rep told Quartz Thursday of its decision to trim the size of its 9.75 ounce bag of the cheesy snack to 9.25 ounces – a reduction of five chips, the spokesperson said.

The price of the product, meanwhile, usually around $4.29, has remained the same.

We took just a little bit out of the bag so we can give you the same price and you can keep enjoying your chips,' the rep explained, after being questioned about the decrease by the outlet.

Frito-Lay also tinkered with the sizes of other snacks, shrinking their Tostitos with a Hint of Guacamole chips by one ounce, from 12 to 11 ounces, and their Hint of Lime option by a full two ounces, from 13 ounces to just 11.

The revelation comes as the Bureau of Labor announced Thursday that inflation rates rose to 7.9 percent during the month of February – the highest seen in four decades – meaning prices rose 0.8 percent that month and nearly 8 percent over the last year.
Take a look at what Biden is doing to us: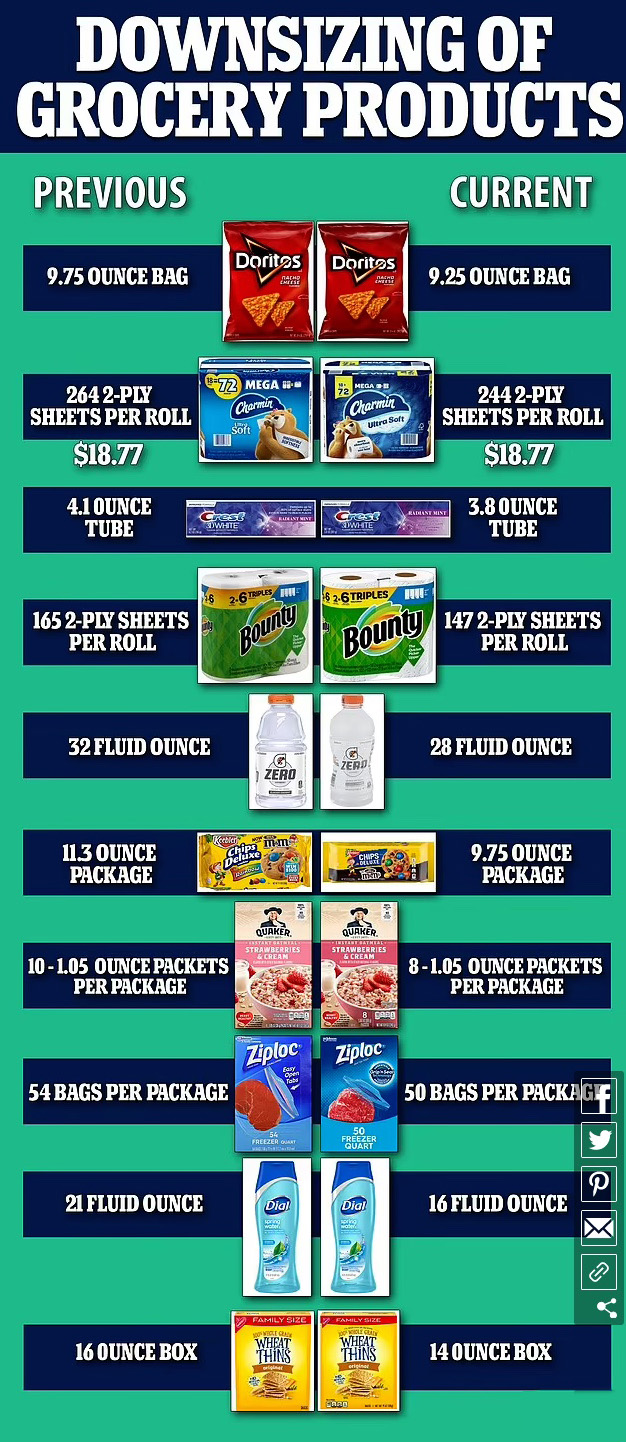 And if you are a Democrat, this is your fault, too.
Follow Warner Todd Huston on Facebook at: facebook.com/Warner.Todd.Huston
Tags:
Bidenflation
democrats
Economy
Food
Inflation