Biden keeps claiming that inflation is no big deal, he will control it, and we should all just wait it out. But, it keeps getting worse, and the latest report tells us it his 8.2 percent over the last year.
Per the Washington Examiner:
The much-anticipated numbers reported by the Bureau of Labor Statistics on Thursday revealed that while it ticked down by one-tenth of a percentage point, inflation is still higher than anticipated and defying the Federal Reserve's aggressive interest rate hikes.

Worse, "core inflation," which strips out volatile food and energy prices, rose sharply in September. On an annual basis, it rose to a whopping 6.6%, the highest since 1982.

Stocks immediately took a hit upon the news breaking. Futures of the Dow Jones Industrial Average were down some 500 points just minutes after the report's release. The S&P 500 was off by about 2%, and the tech-heavy Nasdaq plunged nearly 3%.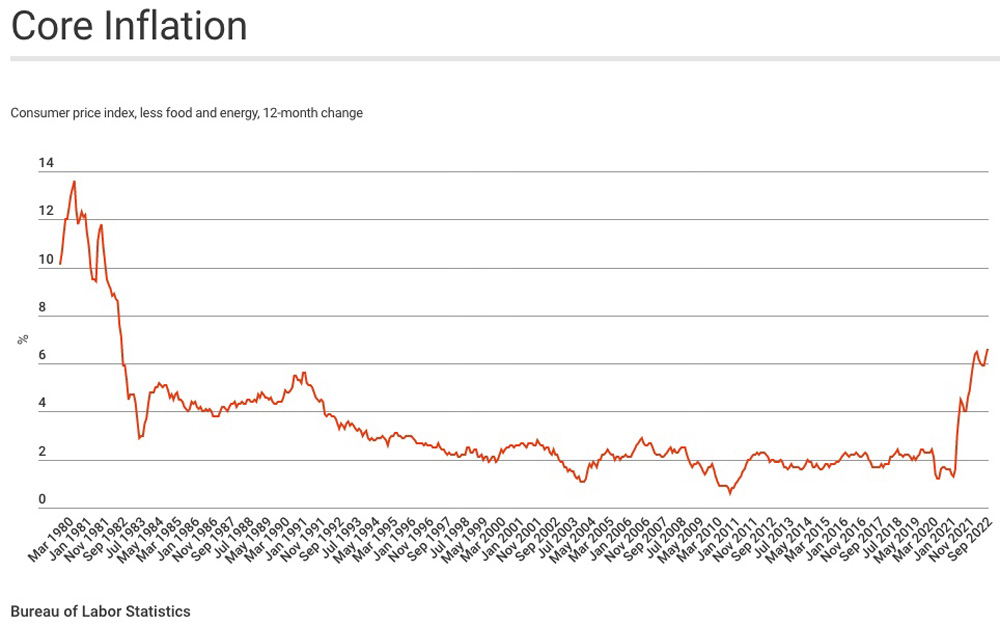 This is not the end of it. We know that it will be getting worse. And it is getting worse every day.
Pay attention, America. You can fix this on Election Day.
Follow Warner Todd Huston on Facebook at: facebook.com/Warner.Todd.Huston, or Truth Social @WarnerToddHuston
Tags:
Commentary