Now known as Bidenflation, inflation is now the worst it has been in forty years, according to the numbers that show Biden is crippling the Middle Classes and the poor.
The Department of Labor said that the Consumer Price Index—which tracks what consumers pay for goods and services—rose by seven percent over 2021. That was the fastest 12-month increase since 1982 and the seventh straight month of inflation above 5 percent. The CPI was up 6.9 percent in November.
Per Breitbart News:
What's known as core CPI–which excludes the often-volatile categories of food and energy–increased 5.5 percent in December from a year earlier, a faster pace of price hikes than November's 4.9 percent.

Compared with a month earlier, prices rose 0.5 percent. Core prices were up 0.6 percent.

Analysts had forecast year-over-year inflation at 7.1 percent, with core inflation at 5.4 percent. On a monthly basis, analysts were expecting prices to move up 0.4 percent and core prices to rise 0.5 percent.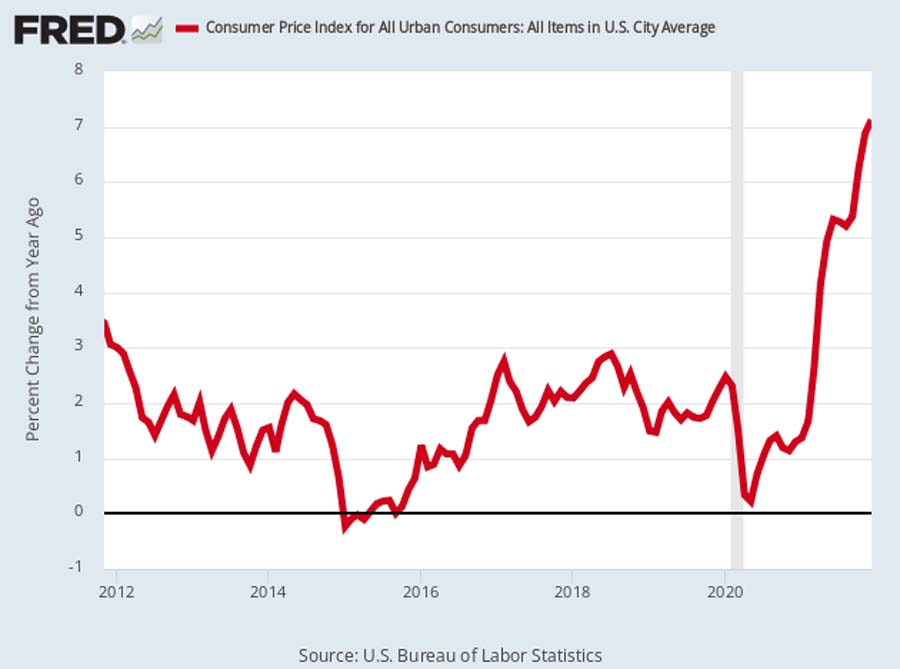 Joe Biden is presiding over the worst economy since the mess Jimmy Carter left us. And Biden's numbers keep getting worse.
Follow Warner Todd Huston on Facebook at: facebook.com/Warner.Todd.Huston.
Tags:
Economy
Inflation
jobs
Joe Biden