While Donald Trump is busy fighting his criminal court cases, and the lawsuits levied against him, along with charges of rape, Ted Cruz is showing how to never close a door on a great opportunity. Just the fact that Ted flew with the current President to Dallas to speak on behalf of the fallen Police officers shows the gravitas and ability to play in the big leagues with the American voter, the military defenders of our Constitution, and our neighborhood policing units.
We know Senator Ted Cruz will be speaking at the upcoming GOP convention, though he has given no indication that he will be openly endorsing the presumptive nominee, Donald Trump. According to sources close to the senator, he will be traveling to Cleveland ahead of the convention on Friday to speak in a closed-door meeting with conservative leaders.
Cruz will speak to a gathering of the Council for National Policy, a secretive group of conservative activists, many of whom backed the Texas senator in his failed presidential bid earlier this year.  
The Council for National Policy is a nonprofit but some of its members, including CNP President Tony Perkins, who also serves as head of the Family Research Council, are part of a subgroup that had voted to endorse Cruz in hopes of uniting the conservative movement behind a single candidate in 2016, rather than splintering as it had in 2008 and 2012.
Republicans instead nominated Donald Trump, who performed well among evangelical voters but has struggled to sell himself to evangelical leaders, citing "Two Corinthians" in one speech and saying he hopes not to have to ask God "for much forgiveness."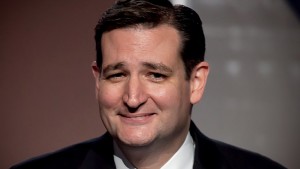 Some feel this is Cruz's way of keeping lines open between himself and those conservative and evangelical leaders who could be of a benefit to him, should he make another run for the presidency in 2020, if and only if he is not called up at the Cleveland Convention to take the reins and go forward to victory in November 2016 over the proven criminal Hillary Clinton of the Democratic party.
Trump, himself, hasn't fully earned the confidence and favor of those leaders. Trump has had a much less than a favorable relationship with evangelical leaders. In late June, as part of his outreach efforts, Trump held a meeting with 1,000 evangelical leaders in New York, some of whom are likely to attend the Council for National Policy meeting, as well. But after the meeting, eight of the religious leaders held a press conference but none of them said they were ready to fully endorse Trump. Trump hurt himself when he failed to give an adequate response to the Supreme Court's abortion decision, and then named Lt. Gen. Michael Flynn, a pro-choice Democrat, as a possible VP pick.
Cruz will arrive in Cleveland as the RNC's Rules Committee is scheduled to meet. That is where anti-Trump delegates are hoping to make a last stand change to party rules to allow delegates to vote against Trump. Frazier said Cruz planned only to appear at CNP, not at the RNC meetings. On Monday and Tuesday of this week, Republican officials have been meeting in Cleveland to write out the official party platform, including strict provisions against same-sex marriage and abortion.
While Cruz may not be the nominee this year, he's doing the smart thing by keeping those doors open with leaders in a position to promote him positively in 4 years. In the eyes of many Ted is showing true Presidential presence since suspending his campaign, and upstaging many high ranking Republican "leaders" like Paul Ryan, Reince Priebus, Donald Trump, and many of those who are supporting, like puppy dogs, Donald Trump.
Cruz has such a presence on social media, in news media, and in the Senate, it is hard not to recognize the fact that many made a completely incorrect decision in supporting the very embarrassing Donald Trump. Many true Christian Constitutional Conservatives will likely sit at home in front of the burning logs of a brisk harvest night than to vote for such a travesty as Donald Trump, while those same people would expectedly go out in below zero weather to support Cruz to victory over the socialistic Hillary Clinton.
Tags:
Donald Trump
GOP
Hillary Clinton
Paul Ryan
Ted Cruz